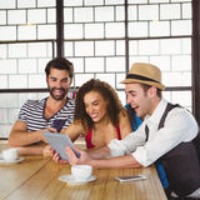 Wikibuy
Empowering people with information.
4 months ago • 1 min read.
Amazon is Hiding Lower Prices from You
On September 20th, Propublica released a study exposing a disturbing truth: Amazon has been hiding better offers from mom-and-pop stores and favoring its own, higher-priced products in search results.
To many loyal customers' dismay, "Earth's most customer-centric company" had become the

exact

monopoly its open marketplace sought to prevent.
In its study, Propublica looked at 250+ frequently purchased products over several weeks and discovered that Amazon featured its own products first "even when there were

substantially

cheaper offers available from others". Basically, if you're looking at a product on Amazon, there's a good chance you're not being shown the lowest price.
Though, it doesn't have to be that way..
Wikibuy built a tool to let you fact-check Amazon's prices. When you shop on Amazon,

Wikibuy

automatically looks at every seller in Amazon's marketplace and shows you their hidden offers. Wikibuy even looks for better prices on other sites like Jet, Target, eBay, and more.
Here's how it works:
Let's say you're shopping for a new pair of headphones. After visiting a product listing, Wikibuy will instantly work in the background to see if there's a better deal. If a hidden offer is found, Wikibuy will show up in the bottom left corner in a matter of seconds.
Click the Wikibuy button to see your options, both within the Amazon marketplace and outside of it. Your location will be used to adjust for shipping, handling, and tax to ensure final prices are being compared. With Wikibuy, you could save $28, and even give that mom-and-pop another sale.
In Probulica's study, the customer would have wasted $1400 had they purchased the 250 popular products from Amazon's recommended options. That's right, if you don't do your homework, the money can really add up.
Let Wikibuy do that homework for you. Try it for free

HERE

.