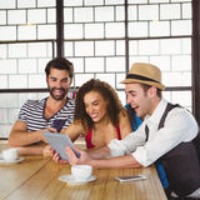 Wikibuy
Empowering people with information.
7 months ago • 1 min read.
Get the Best Pizza Hut Coupon Codes — Right in Your Browser
It's time to eat. What will hit the spot and come to you hot & fresh?
Pizza Hut.
Get the Best Pizza Hut Promo Codes
Even though you're hungry, you want the best deal. That usually means a search for coupons and promo codes, wading through a bunch of coupon sites, and repeatedly trying coupons and hoping they work.
There has to be a better way.
That's why we created Wikibuy, the Chrome Extension that automatically finds you the best deal — including the best deals on Pizza Hut.
Here's How Wikibuy Gets You Pizza Hut Coupons
Download Wikibuy
Download the Wikibuy Chrome extension so you can find and try coupons automatically.
You can download it by pressing that big green "Add to Chrome" button at the top left, or by going

here

.
2. Go to Pizza Hut's Website and Select Your Ordering Mode & Food
Wikibuy works whether you choose deliver or pickup.
Next, add your food to your cart. Pizza? Wings? Garlic Knots? Cheese Sticks? Soda? Go for it.
3. Check Out, and Hit

Try Codes
Now that you've selected your food, Wikibuy has found all of the best Pizza Hut coupons from across our community of hundreds of thousands of savers.
Hit that green "Try Codes" button on the checkout page and Wikibuy will automatically try Pizza Hut Coupons for you and pick the best ones.
4. Enjoy the Savings & Your Pizza
Now Wikibuy will tell you how much you saved on Pizza Hut.
Go ahead and order your food, and enjoy your savings and your Pizza Hut!
Don't overpay. Don't waste your time with broken codes.

Try Wikibuy today

.